Posting to forums has never been easier. We briefly present our software application, which is programmed to create new threads on message boards (on forums).
Effective Forum Submitter is a simple and at the same time efficient tool for every user who wants to submit links or messages to message boards or various forums.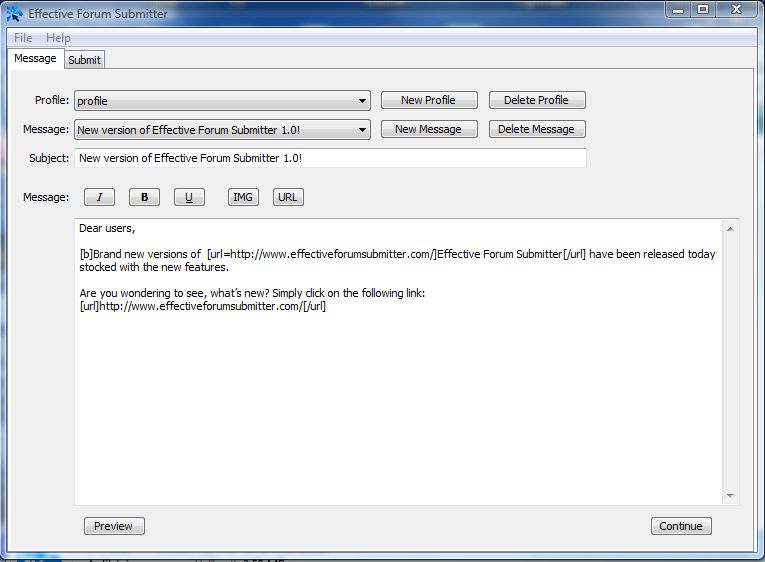 We currently support the automatic creation of therads on message boards that run on phpBB, IPBoard and vBuletin.
It's up to you what script tip you choose, Effective Forum Submitter supports all 3 scripts ( phpBB, IPBoard and vBuletin ). Just find a message board or forum that use on one of these scripts and you can easily add it to your database. Then you can start posting your posts to the forums.
Our users use forum submitter to send pictures, videos that they link directly to their posts. Effective Forum Submitter is also ideal for sending news about your company, e-shop, or project directly to forums that you use daily or very often for your promotion.
Posting to forums will no longer be suffering, but it will become a favorite activity for you.
Do you want to try this great tool that will save you a lot of time? You can buy it here right now. We currently accept the PayPal or Bitcoin payment method. If you have any questions, do not hesitate to contact us.